Beginners/Advanced Experienced (Red ball, foam/felt)
6 Weeks: $140
Monday and Wednesday, 4:30 - 5:30
Click here for Green Division info.
Beginners/Advanced Beginners-Experienced
(Red ball, Orange Ball)
6 Weeks: $190
Monday and Wednesday, 5:30 - 7:30
Click here for Red Division info.
Beginners/Advanced Intermediate (Green Dot, Yellow Ball)
6 Weeks: $190
JV and Varsity Team, USTA L3 & L2
Tuesday and Thursday, 4:00-6:00
Click here for White Division info.
Beginners/Intermediate/Advanced
6 Weeks: $190
JV and Varsity Team, USTA L3 & L2
Tuesday and Thursday, 6:00-8:00
Click here for Blue Division info.
Registration continues throughout the program!
Last minute registrations are accepted.
Register online and go your site ready to play.
Want to pay at the site? Enroll online and don't pay online, instead bring payment in cash or check made to SCJTL and hand it to the Site Director when you arrive.
Contact SCJTL: 631-590-5019 or Email SCJTL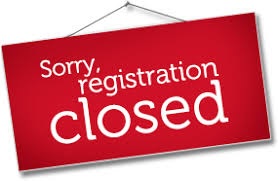 Challenge week add-on by current members is available.
To add Challenge week contact SCJTL : 631-590-5019 or Email SCJTL
Recreational Competitive Programs Include:
Instruction: Racquet/ Rally Skills, Agility-Balance-Coordination, General Technique,
Games: Tactical, Doubles, Singles.
Competition: Ladder Matches, Site Team Matches, Skills Standings
Team Shirt: 1 per regsieterd player. included with registration.
Challenge Day Medals: Player regostered for Challange Week.
Locations:
Hauppauge Middle School << Challenge Day Site
Lincoln Blvd. Hauppauge, NY 11788
Update: Hauppauge White Division moved to play 6pm to 8pm.
East Northport Middle School
1075 5th Ave, East Northport, NY 11731
John F. Kennedy Middle School
200 Jayne Blvd., Port Jefferson Station

Shoreham-Wading River High School
250A NY-25A, Shoreham, NY 11786

The Summer Tennis League is an inclusive "Playing and Learning" Experience
New and experienced junior tennis players ages 4 to 18 years old. Provides Suffolk County kids the opportunity to learn the lifetime sport of tennis while playing on teams in an affordable structured league that emphasizes fun, fitness, and friends. Summer Tennis policy is "no one is left out." The flexibility and inclusion at the core of all SCJTL programs offers something for everyone no matter what degree of interest in tennis.
Low cost, local instruction, combined with "discovery learning thru play" in a peer group environment. Sites are designed to create highly supervised and secure, student centered environments for kids to learn and interact with their peers. Players can play and learn with their friends while making new ones!
Preparation for play on school tennis teams and USTA tournaments. Since 1997 the SCJTL Tennis Summer League has generated more school tennis team and tournament players than any tennis program or tennis club in Suffolk County!
SCJTL Summer Tennis League Ladder Standings for Adv. Red-White-Blue Division.