2019
Australian Open


Dates: January 14 to 27 January 2019
The 2019 Australian Open begins Monday, Jan. 14 and runs through Sunday, Jan. 27, with the women's final being played on Saturday, Jan. 26, and the men's final on the 27th.
2018 Champions:
Women: Carolyn Wozniacki
Men: Roger Federer

ESPN and Tennis Channel have full coverage of the Australian Open, with men's and women's finals being shown on ESPN. All other days of the tournament will be played on ESPN2. Matches will be live streamed on WatchESPN. The Australian Open will offer live streaming on their website as well.
Due to the time difference, most of the live coverage will be at odd hours of the day, with big matches being played around 3 in the morning. ESPN will also air encore coverage most afternoons.
Here's a full tournament schedule in Melbourne time, but if you want the cheat sheet, read on for the schedule converted to eastern standard time.
HERE'S THE TV SCHEDULE FOR EACH DAY:
All times listed in Eastern.
Click on image for larger view.
The Tennis Channel will also have live coverage of each day's matches at 7 p.m. ET.
-------------------------------
French Open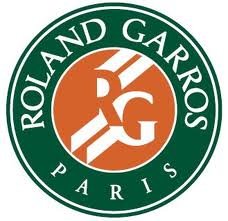 Dates: May 21 to June 10, 2018
Venue: Roland Garros, Paris, France
Web Site: www.rolandgarros.com
---------------------------------


Dates: July 2 to July 15, 2018
Venue: The All England Lawn Tennis and Croquet Club, Wimbledon, London, UK
Web Site: www.wimbledon.com
---------------------------------

The US Open Series is the five-week summer tennis season that links seven North American hard-court tournaments to the final Grand Slam of the year, the US Open.
Web Site: www.usopenseries.com
BB&T ATLANTA OPEN
ATLANTA, GA
July 23–29, 2018

MUBADALA SILICON VALLEY CLASSIC
SAN JOSE, CA
July 30–August 5, 2018
August 6–12, 2018

August 13–19, 2018
August 20–25, 2018
August 20–25, 2018
Defending Champion: Agnieszka Radwanska
---------------------------------

Dates: August 27 to September 9, 2018
Venue: Flushing Meadow, New York, USA
Web Site: www.usopen.org