2023 Grand Slam Schedule
Australian Open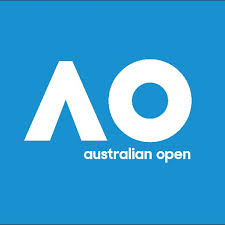 Dates: Mon. Jan 16, 2023 - Sun, Jan 29, 2023

2022 Champions:
Women: Ashley Barty
Men:Rafa Nadal (#21 GS)
ESPN's TV Schedule:
Due to the time difference, most of the live coverage will be at odd hours of the day, with big matches being played around 3 in the morning.ESPN will also air encore coverage most afternoons.
HERE'S THE TV SCHEDULE FOR EACH DAY:
All times listed in Eastern.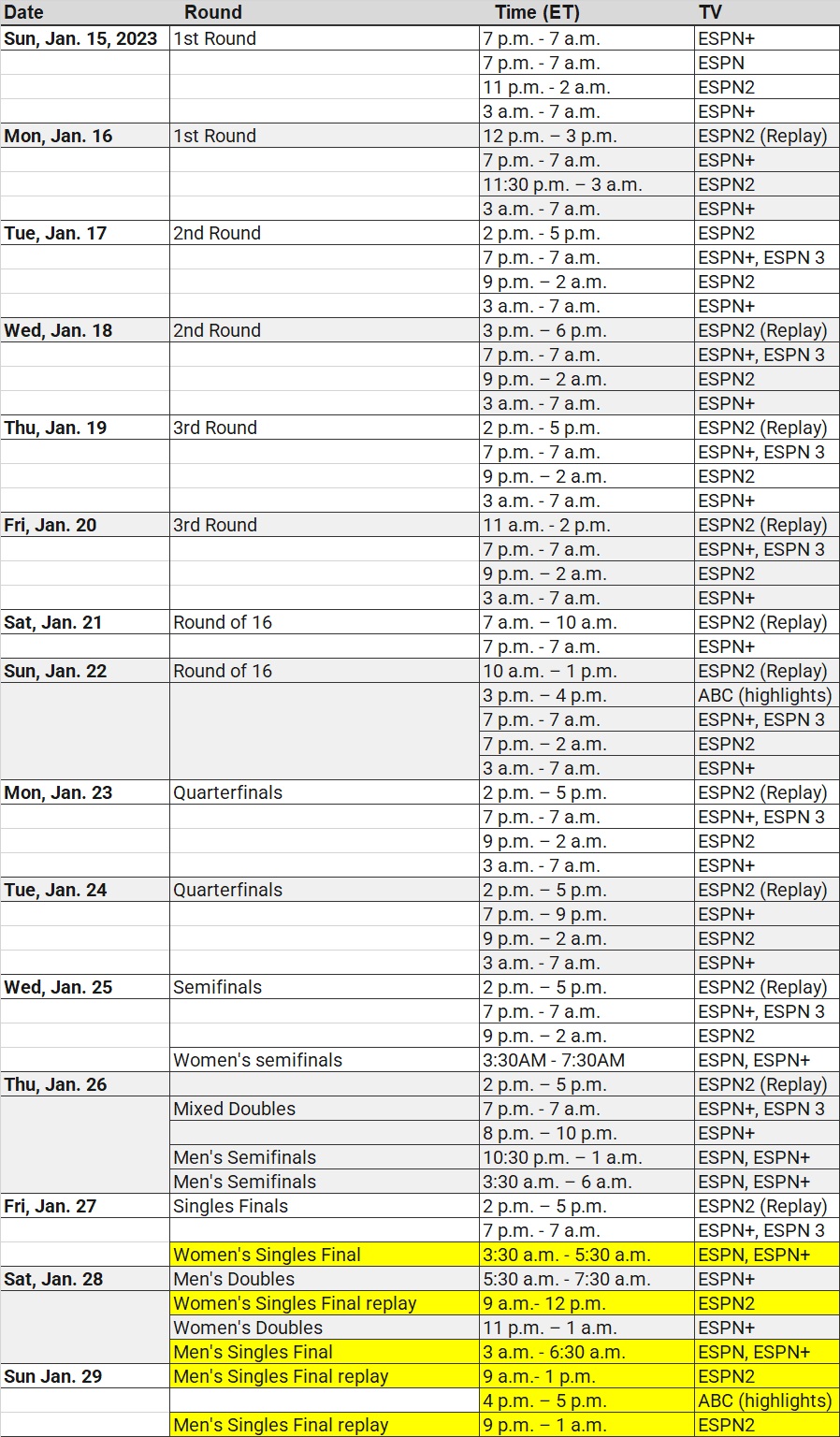 Click Image for larger pdf view.
--------------------------------
French Open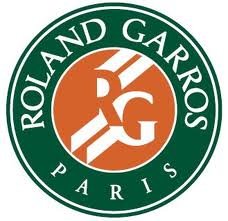 Dates: Sunday, May 28, 2023 - Sunday, June 11, 2023
Venue: Roland Garros, Paris, France
Web Site: www.rolandgarros.com
2022 Champions:
Women:Iga Świątek
Men:Rafael Nadal (#14)
--------------------------------

Dates:July 3, 2023 - July 16, 2023
Venue: The All England Lawn Tennis and Croquet Club, Wimbledon, London, UK
Web Site: www.wimbledon.com
2022 Champions:
Women:Elena Rybakina
Men:Novak Djokovic (#20 GS)
--------------------------------

Dates: August 29 to September 11, 2022
Venue: Flushing Meadow, New York, USA
Web Site: www.usopen.org
2022 Champions:
Women::Iga Świątek
Men:Carlos Alcaraz
--------------------------------
Professional Tennis Events:
Breaking Point on Netflix
Docuseries about life on the professional tennis tour.
From the team behind F1: Drive to Survive, Break Point follows a diverse group of tennis players on and off the court as they compete in grueling slams with hopes of winning a final and even bigger dreams of becoming world number one. Break Point gets up close and personal with top players on the tennis circuit through an entire year travelling across the globe for all four Grand Slams and the ATP and WTA tours.

Now on Netflix. Click here to see trailer.
-------------------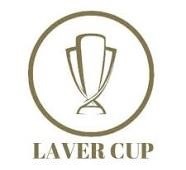 Laver Cup (London, Sept. 22-24, 2023)
The brainchild of Federer and his agent, Tony Godsick, this team event pitting Europe against The World made its debut in 2017. Points increase with each day. The ATP sanctioned the event in 2019, though it does not award ranking points.
To be held in Vancouver, British Columbia, CA, from September 22-24, 2022.
Click here for Laver Cup Web Site
About Tennis on TV:
Schedules are usually not available until a week before the Grand Slam. Will post as soon as available.
Please use the following to help you watch professional tennis.
Tennis Channel if you can get it.
ATP Tennis TV YouTube Channel for great ATP match replays.
LINKS:
Professional tennis web sites:
Men: ATP World Tour
Women: WTA Tennis
Enjoy.
Joe Arias
SCJTL Executive Director