Weekend tennis camp training for experienced players grades 7 thru 12 (ages 12 to 18).
Ideal preparation for school tennis team, pre-season improvement, and tournament competition:
3-hour training every Saturday encompassing all of the skills and knowledge that a school tennis team player needs to reach the next level.
Designed to help middle school and high school tennis players (grades 7 through 12) develop a well rounded game that they can use to improve their success in match play during team competition season.
Days: Saturdays
Time: 9:00 am to 12 Noon
Dates: 1: 7/1, 2:7/8, 3:7/15, 4: 7/22,5:7/29, 6:8/5 7. 8/12 8. 8//19
FLEXIBLE REGISTRATION. Can't play all 8 sessions?
PCT features the SCJTL Flex-Reg system from the full eight (8) sessions to as little as one (1) session.

Location:
Open to:
SCJTL Performance|Competition Training (PCT) session includes:
Intensity training scaled to each players skill level and commitment.


Physical: Court movement and positioning.

Technical: Ground strokes, volley-game, serve/return, tactical shots, transition/point ending shots.

Tactical: Singles/doubles strategies, proper practice and warm up techniques, rules of tennis
Weekly PCT Ladder Matches for standings.

Ladder standings for all SCJTL programs.
Players will need to provide:
Coaching Staff:
Directed by USTA National Coaches Jimmy Delevante and Joe Arias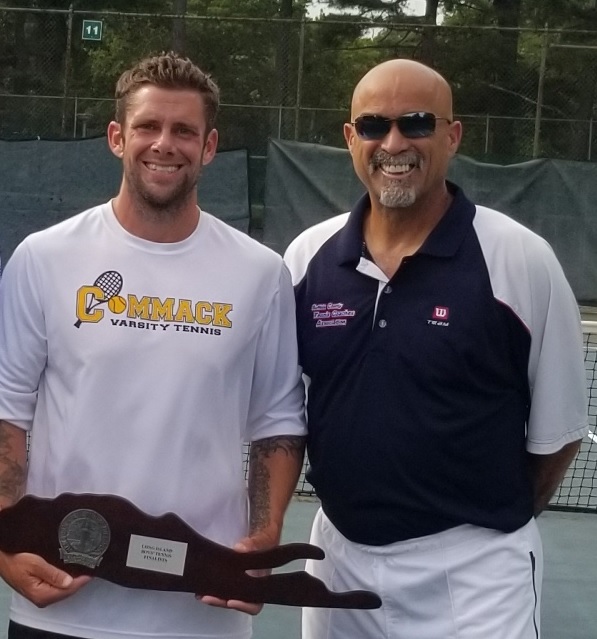 Experience staff and quality training!
PCT Coaches include, USTA National Coaches, certified professionals, college, high school, and tournament players with positive character and attitudes, carefully selected and dedicated to sharing their tennis training experience