Performance|Competition Training
Saturdays
9:00 am to 12:00 pm
Starts: June 23, 2018
Locations: East Northport Middle School - Sayville Middle School
Registration still open for remaining : 0 sessions
Click here for information about Performance|Competition Training-Fall program
This program has been completed.


Dates:
1: 6/23 2: 6/30 3: 7/7 4:7/14 5:7/21 6:7/28 7: 8/4< cxld 8: 8/11
Make-ups: 8/4 mu> 8/18.
Note: Registration Open for 8/18: Select 8/4 in registration form.

--------------------
Program make-up date is scheduled for August 18 from 9:00 AM to 12:00 PM.
Locations:
East Northport Middle School:
1075 5th Ave., Northport
Sayville Middle School
291 Johnson Ave., Sayville NY 11796
Please note: Stony Brook School site is cancelled due to low registration. Choose East Northport or Sayville Middle Schools.

Program Prices:
8 sessions = $392 ($49/session) * Best Value!

| 2= $150 ($75/session) | 3= $225 ($75/session) |
| --- | --- |
| 4=$280 ($70/session) | 5= $350 ($70/session) |
| 6= $360 ($60/session) | 7= $385 ($55/session) |
Single session rate = $85
Registration may be any combination of sessions.
Summer Tennis League member discount = $20 off multi-session package. Must register for the Summer Tennis League first.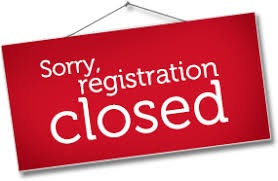 Register Here!

Register By Mail

Download Form

Complete

Mail

Register Online

Login/Join
Enroll
Register
Click here for Performance|Competition Training Fall program information.
Coaching Staff:
Directed By Joe Arias
Head Coaches Jimmy Delevante, Coach Gary Gaudio
Weekend tennis training for experienced players grades 7 thru 12:
Training intensity scaled to each players skill level and commitment.
Covered:
Physical: Athletic skill development. Agility, Balance Coordination training, and fitness
Technical: Ground strokes, volley-game, serve/return, tactical shots, transition/point ending shots.
Tactical: Singles/doubles strategies, proper practice and warm up techniques, rules of tennis
Competition: Singles and doubles match play. PCT players earn SCJTL Site Ranking points.
Ideal preparation for school tennis team, pre-season improvement, and tournament competition:
3 hour training every Saturday encompassing all of the skills and knowledge that a school tennis team player needs to reach the next level.
Designed to help middle school and high school tennis players (grades 7 through 12) develop a well rounded game that they can use to improve their success in match play during team competition season.
Open to: SCJTL Skill Level 35>50
SCJTL White and Blue Division players!
Middle School, Jr. Varsity and Varsity level experienced players! - USTA Tournament Level 3, 2, and 1 players!
Click here to use SCJTL Skill Level Calculator
SCJTL Player Development Program
Tryout Invitation
Try-out not required for this program.
PCT prospective players are welcome to attend the FREE SCJTL Player Development Program Assesment and Tryout for personal assessment.
Date: June 12, 2018
Day: Tuesday
Time: 6:30 pm to 8:30 pm
Location: SCJTL Training Center Stony Brook
Rain make-up: TBD
SUPPLEMENTAL SCJTL PROGRAMS FOR THIS PLAYER
ALL SCJTL PROGRAMS

FAQs
Click for answers to commonly asked questions. If you do not see what you are looking for, send us a quick email: scjtl@ariastennis.com
HAVE QUESTIONS?
Please contact us at:
SCJTL Programs: 631-590-5019
Email:
STAFF BIOS