PhySical Education (PE) Tennis
SCJTL and SCTEF promote and support all aspects of school tennis thru the USTA Net Generation.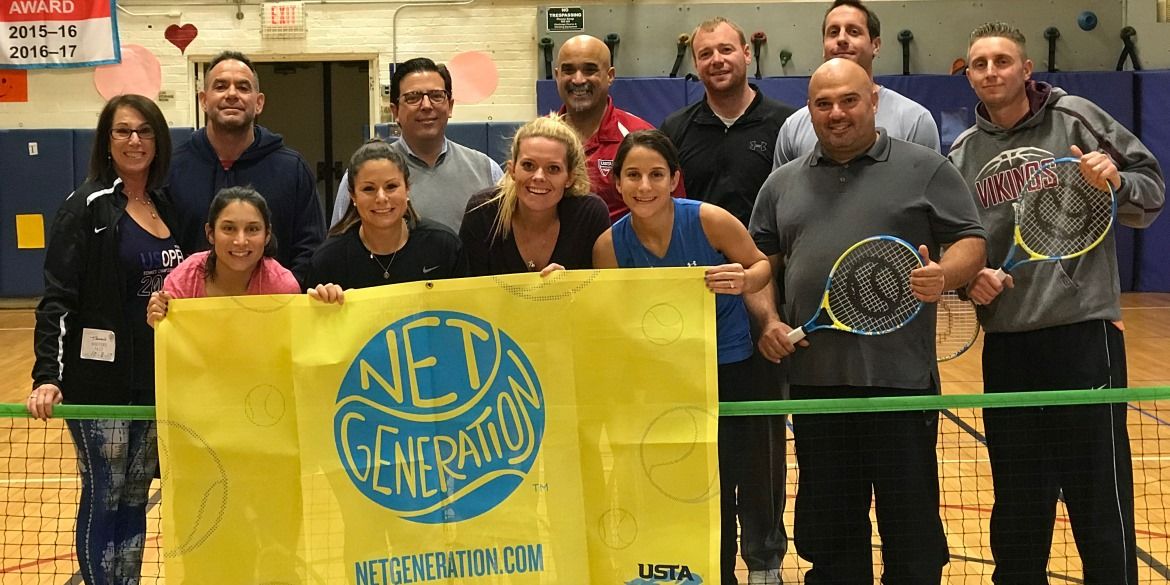 USTA offers a big incentive to schools that want to incorporate tennis into their PE curriculum: through Net Generation. Schools can receive FREE equipment and easy-to follow lesson plans that make offering school tennis seamlessly designed for teachers and volunteers. The equipment starter kits include:
The kits include: 1 tennis rolling bag, 30 youth racquets, 45 tennis balls, net tape and chalk.
If you think the elementary school in your district is a good candidate for Net Generation's tennis equipment grant or would like learn more about how easy it is to bring tennis into your community's school(s), please contact please contact Joe Arias and be sure to visit NetGeneration.com.
SCJTL/SCTEF School Tennis Support
Assistance maximizing benefits from the USTA Net Generation initiative.
Physical Education tennis units for grades k thru 12.
Curriculum development and support.
Staff training
Equipment grants
SCJTL meets Physical Education Learning Standards Alternate Assessment Standard 3 requirements.

Varsity Tennis
Fund raising thru After-School Tennis Lesson programs.
Team visits and training programs
Tennis Team Coach training and support.

After-School community Tennis Lesson programs.
Community tennis lesson programs
Donations benefit varsity tennis teams

Summer community tennis programs.
Summer Tennis League and training programs.
Community Tennis Camps

SCJTL and SCTEF are USTA Net Generation Community Providers.
School Tennis Departments
ALL SCJTL PROGRAMS

FAQs
Click for answers to commonly asked questions. If you do not see what you are looking for, send us a quick email: scjtl@ariastennis.com
HAVE QUESTIONS?
Please contact us at:
SCJTL Programs: 631-590-5019
Email:
STAFF BIOS