SCJTL - Workshops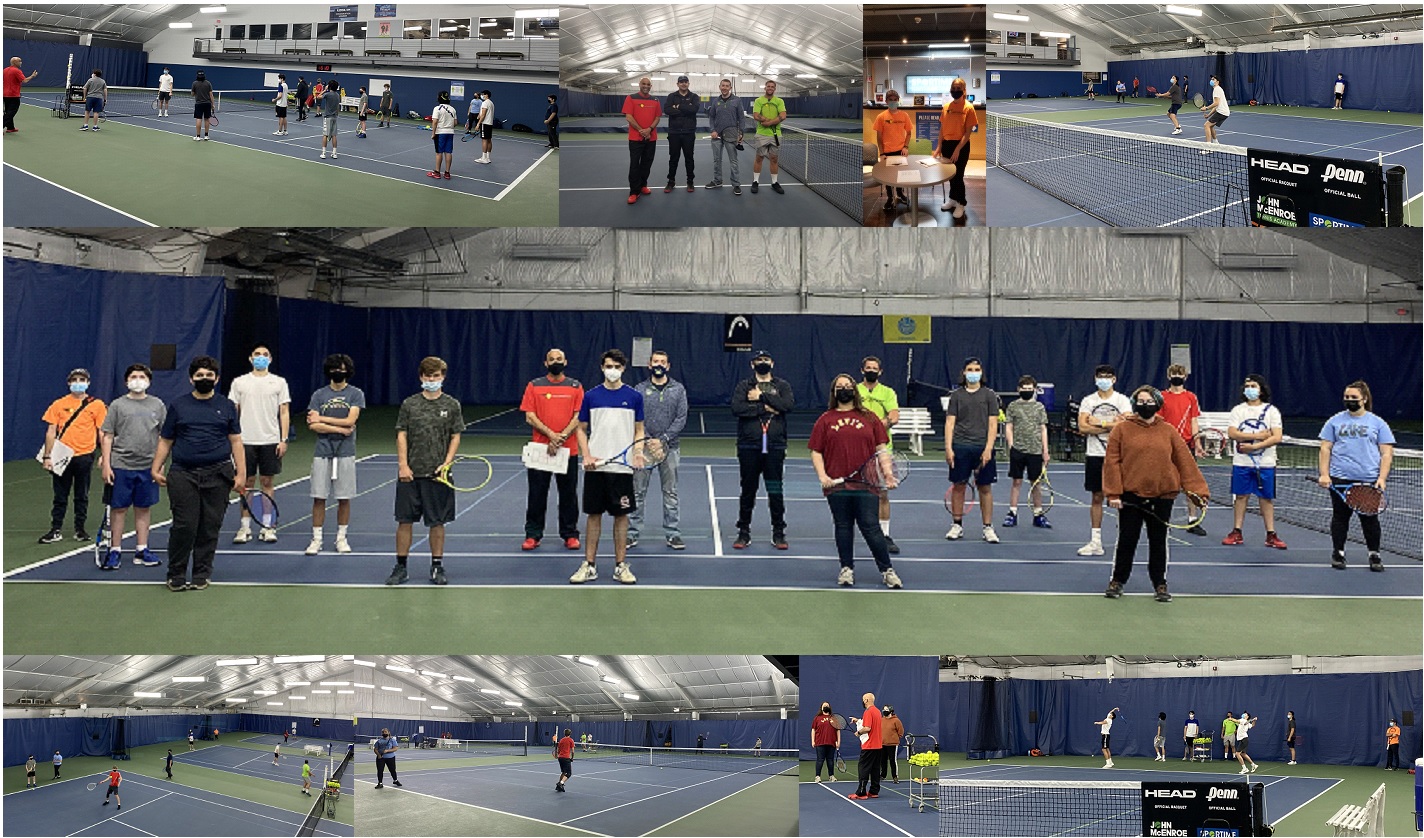 Suffolk County Boys Varsity Tennis Pre-Season Prep and Girls Post-Season Competition Workshop was held:
Day: Saturday
Date: April 24, 2021
Time: 5:00 pm to 8:00 pm
Location: Sportime Kings Park (Indoors)
Registration Fee: $75 per player

Registration is OPEN
Click here for HOW TO REGISTER
Click here for photos and videos from previous tennis workshops on the SCJTL Photo and Video Album site.
Registration now CLOSED.


Link automatically closes at 8:00 PM, April 23, 2021, if not sooner.
Sponsored by:

About:
Pre-season on court workshop and competition designed to prepare for the upcoming varsity tennis seasons and post-season USTA, UTR, SCJTL Challenge Series competitive play opportunities.

Activities and match play will be managed observing social distancing and according to SCJTL SAFE policies and Sportime COVID Guidelines.
Open to girls and boys grades 7 to 12, who already have played or planning to play/tryout for school JHS, Jr. Varsity and varsity tennis teams.
3 - hour session includes:
On court workshop with Sportime Professionals
On court training and drills focusing on technical and tactical skills players will need for varsity tennis team and individual competition play.
Tennis equipment info presentation
Competition match play.
Open to:
Grades: 7 thru 12
Players:
- Who have played on JHS, Jr. Varsity, and Varsity tennis team.
- Players eligible for and planning to tryout and join Jr. HS, Jr. Varsity and Varsity tennis.
- Girls and boys tennis team members from all schools in Suffolk County are welcome to attend.
Registration requirements:
Players will need to provide the following personal equipment:

To avoid accidental sharing, Players are required to have their full name clearly written on every item brought.
Age specific tennis racquet.
Water bottle, snack.
Personal safety pack:

Face covering

Face mask, gaiters are to be worn by everyone entering the building.
Player will not play with mask over their faces. Instead they may be asked to wear them around their neck and instructed to cover up when they get close (within 7 feet) of ATC/SCJTL, Sportime Staff and other players.
How To Register:
Registration Fee: $75 per player.
All registration processed thru SCJTL Member registration system.
Communication and confirmation by email.
Please check your spam folder if not received.
Registration is limited and will close when maximum number of participants is reached.
SUPPLEMENTAL SCJTL PROGRAMS FOR THIS PLAYER
ALL SCJTL PROGRAMS

FAQs
Click for answers to commonly asked questions. If you do not see what you are looking for, send us a quick email: scjtl@ariastennis.com
HAVE QUESTIONS?
Please contact us at:
SCJTL Programs: 631-590-5019
Email:
STAFF BIOS